Journal Entry:
Tue Jan 25, 2011, 7:29 AM
Terms of use of my stock photos

Send me the link when you use my stock.

You do not need to ask for permission on DA prints.

Only use the stock for DA

You can use my stock photos for make another stock

FEATURES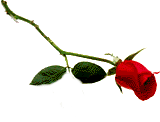 MY STOCK



My works

:thumb189867560:

Watch

Stunning features, look great on the white background!!

Reply

Reply

Hey sweetie, thank you so much for this fantastic feature, im truly honored

Reply

It's my honor to be added in this wonderful features. Thank you very much for your support. By the way, the rule no.4 of Terms of use of your stock photos sounds very kind

Reply

thank, it will a pleasure if a day you use my stocks photos for make works, i have a lot of photos of cat if you want

Reply

Thank you so much for the feature here in this beautiful collection!
Liane
Reply